It's been a little too quiet on the provincial bickering front for quite a while now. Irish rugby's notorious schisms along provincial lines have been pretty much non existent since the old 'boot to the head' incident.
So, with two of the most important weeks of the season coming up, what better a time to stir things up than the present eh?
There's quite a distinct smell of Magners League Final 2011 off this one. Munster's 'better when bitter' psychology, no matter how much it might hark back to a simpler time, can still sporadically be a powerful motivational tool.
Back then, Leinster were coming off the back of an almost perfect season, having just beaten Northampton in one of the classic Heineken Cup finals, and equalled Munster's Heineken tally. They looked imperious, having accounted for Leicester, Toulouse, Clermont, Metro and Saracens in one of the toughest runs to a final ever.
Munster, meanwhile, had been knocked out at the pool stage, re-grouped and managed to grab a home final.
Of course, waiting in the long grass was a performance full of bile and vigour. Marcus Horan got the party started with a dirty shot on BOD, Reddan imploded under the pressure of a baying Thomond and Munster's scrum dominated a tired Leinster pack.
This time around, the bitterness is back. Despite 6 Nations success, the internet has been ablaze with righteous Munster commentators deriding the lack of red representation, and good old Denis Leamy stuck his oar into the debate, with a typically rabble rousing piece.
Even Rob Penney has been getting in on the act. With his relationship with the IRFU frayed beyond repair at this stage, Rob just doesn't give a flying one.
He's been stoking the embers and playing the poor mouth all week, referencing poor little Munster going up to the big shmoke to play the '6 Nations champions' twice so far. With 7 days still to go, what other 'Premiership manager style' tactics does he have up the sleeve?
Granted it's hardly Jose Mourinho stuff there, but enough to give the press a story. Look out for more of this type of tripe as the week wears on.
And yet, though it's a lazy, hackneyed narrative, there might just be some truth to the 'better when bitter' mantra this time around.
While it's sports psychology 101, and won't win you many tournaments, it's true that an underdog attitude can manifest itself into a physical edge. This can prove critical to any team
It's part of the reason why the national side has been able to raise its game sporadically in the professional era, and why New Zealand's constant dominance is so incredibly impressive.
Guys like Tommy O'Donnell, Simon Zebo, Donnacha Ryan, Felix Jones, Dave Kilcoyne et al won't think twice about using the 'We'll show Joe' line of thinking in the Aviva next Saturday. Who knows, maybe it'll give them the edge?
These games are generally played out in the guise of a 'phony war', but a win here for either side has wider repercussions for momentum, league standing and of course, Irish selection.
Neither team showed much this weekend to worry either Toulouse or Toulon, with Munster's backline play in particular looking ponderous and lateral.
Leinster have a clean bill of health and will retain some of the 'Schmidification' of the Irish camp,  though have a major issue at 10 ahead of the upcoming clashes. Neither Gopperth or Madigan has really staked a claim, and the likelihood is that the steadier New Zealander will get the nod for this one.
I made a quip on Twitter the other night that Leinster must be the best team in the NH at playing utterly crap and getting the BP, and despite claiming 24 from 25 points, the last two months of the season will be the acid test for O'Connor. I remain wholly unconvinced personally.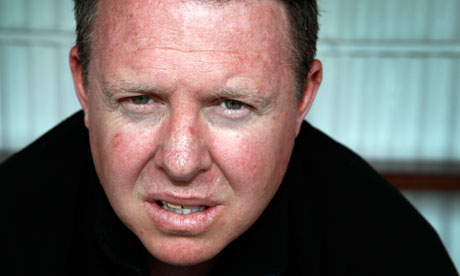 A full house at the Aviva on Saturday will be another great occasion for Irish rugby, and clashes like DK vs Zebo, Ruddock vs POM, McCarthy & Toner vs POC & Ryan and Reddan vs Murray will add much to the spice.
Unfortunately, going on form and history with most of these games, I expect a dogged, dour game with plenty of contentious referring,  potential citings and an injury or two.
Munster should have more coherency, ironically due to not having many players in the 6N squad, and more to play for. If Rob manages to not go too far towards the 'better when bitter' angle, which can often have a overtly negative effect on the aggression and intensity levels of a team, I think Munster might just sneak this one.
Zebo for a hat trick anyone?