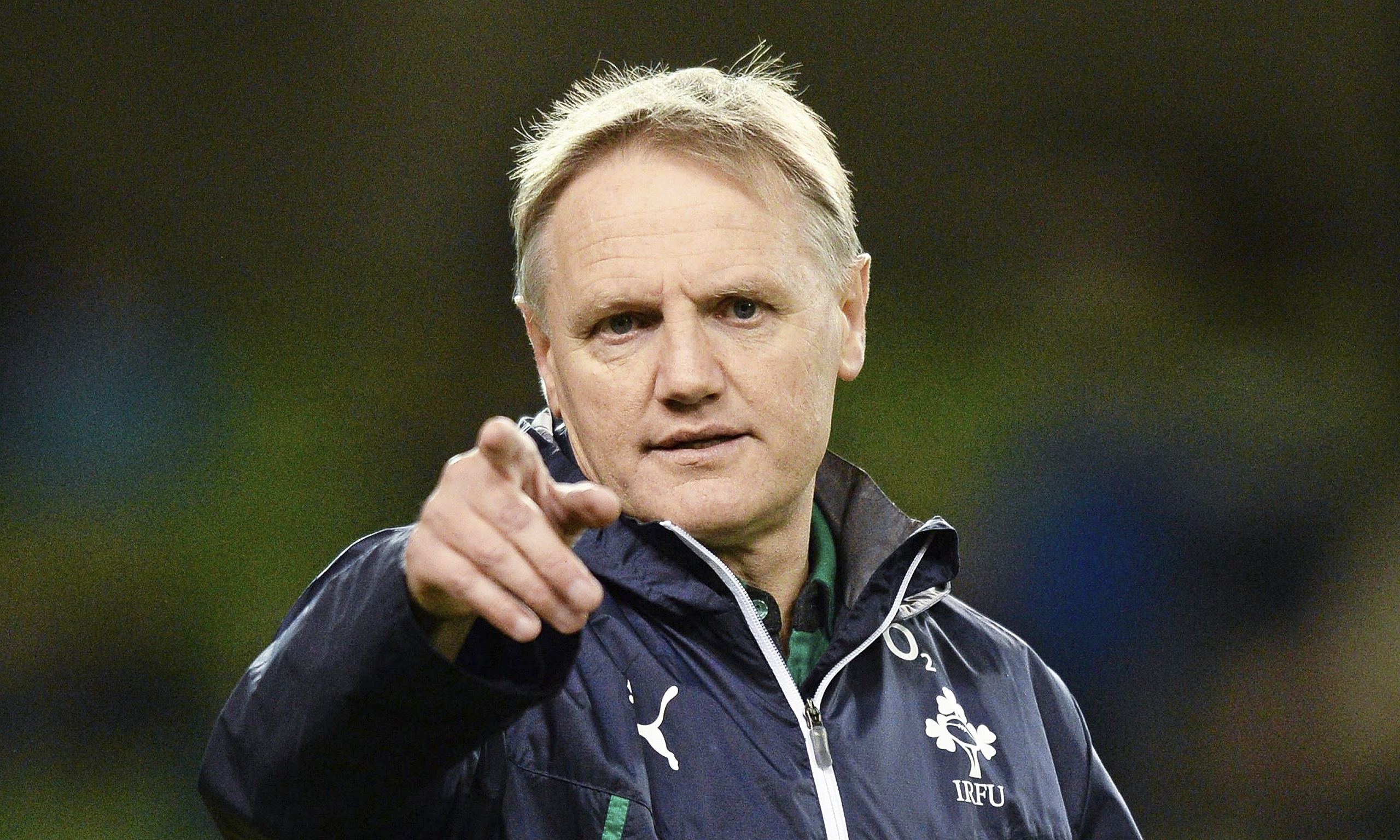 There was a joke going around at the weekend that Joe Schmidt analysed the performance of the surgeon who removed his appendix on Saturday night, and had some video analysis pointers for improvement! It's always good to be a little bit 'positively contrarian' after big wins in Irish sport, and I have my inclinations that St Joe will be bringing some realism to proceedings when he wraps up this November.
First thing first, what an Autumn series eh?
Many, myself included said before that given our injury crisis, 2 from 3 would be very useful. The South African win and the way we held onto our shape and defensive structure despite waves of Aussie attack on Saturday were a joy to behold.
Sure, we've been here before with Eddie, but this time it's different right? Well, let's temper things slightly with a more sober analysis of our Autumn.
At a recent 'Off The Ball' roadshow after the Saffer game, an audience member asked the panel, including BOD, Wood and Gerry a question along the lines of 'is Joe Schmidt's gameplan too rigid, and hampering Ireland's backs?'. The poor fella was ridiculed by Ger Gilroy and the crowd, and his question rubbished by the panel.
But if we're to be very self critical and realistic, it's a relevant question that Schmidt's Ireland will have to answer before RWC'15.
Contenders
In my opinion, we've a long way to go before we can really be seen as World Cup contenders, despite being third in the world, with a 'good' 6 Nations year, fixture wise, on the horizon.
It might be blasphemy to say it, and indeed it is picking holes in three excellent performances, but relying on manic defence, frenzied, structured and high tempo attack and Murray/Sexton to kick well will only get us so far. Both big wins this Autumn came without much of a sniff of backplay, with our centres primarily used as close in carriers.
Looking at it, Ireland's gameplan is relatively limited. That's not necessarily a bad thing, but another string to the bow would be useful.
Cast yourself back to the last famous Aussie win in Eden Park, and remember how we demolished them up front, but struggled to put anything together in the backs, bar Bowe & Kearney kick chases. Similarly at the weekend, and against South Africa, low risk, smart kicking and measured rugby was the order of the day.
But as we saw against a brutish England pack in Twickenham last Spring, this sort of rugby doesn't always work. Mike Ross looks worryingly like he might not last until next September at this early juncture, and given our paucity at scrum and lineout time, it will only take one off day from our halfbacks and we could be staring down the barrel of a defeat.
Incision
This might sound like a slight over-reaction and an attempt to bring the mood down, and perhaps it is, but, smart kicking moves and forward play aside, Ireland struggled a little for incision this Autumn, compared even to 12 months ago.
So what's the answer? Getting Sean O'Brien and Cian Healy back into the team would be one way to do it. Both bring a carrying X Factor that none of Heaslip, Ruddock, POM, McGrath or Best can match.
Similarly, with Toner's form dipping slightly in the past few weeks, both Iain Henderson and Dave Foley might be worth looking at in the second row. For all O'Connell's incredible superhuman showings, the weakest part of his game is still carrying. Toner is very effective at maul and lineout time, but perhaps we can sacrifice that?
But it's the backline that the bigger questions need to be asked. Darcy and Henshaw worked pretty well at the weekend, but neither man is going to unlock a defence too often with subtlety. Without making the mistake of writing dear old Gordon off, perhaps we could benefit from a certain golden haired Ulsterman to step up? Olding isn't test standard yet, but his footwork, passing and skill set bring something very different to Ireland's backline, as the line against an admittedly tiring Georgia for his try showed.
Or maybe the answer is in front of us, in the form of Blackrock's finest Mr. Madigan? Another assured performance on Saturday will have done his confidence the world of good.
On the wings, Zebo had his best game for Ireland for quite a while. Strong in defence and elusive with the ball, his game still has kinks, but he could be a critically important wildcard for Schmidt in the coming year. The Corkman was criticised for attempting an offload to Sexton and giving the ball to Oz, but for me, that was unlucky more than poor play, along with smarts from Foley to knock it back.
Overall, it's an incredibly exciting time to be an Irish rugby supporter. With 10 or so games left until the World Cup, we're looking in good shape for our best attempt of the professional era, with a strong squad and many walking wounded to come back in. There are many ways to skin a cat as they say, and a low risk, high tempo gameplan will likely continue to be our mainstay, but if Ireland really want to maximise their chances next Autumn, we need gamebreakers who can create without structure. Zebo, Olding and Henderson might be inexperienced and gambles, but you don't win a World Cup without that X Factor, and that's the sort of rarified air that Ireland are now part of.